Stone Store
Universally acknowledged for its outstanding durability and quality, Braunton Aggregates supply a variety of sand stone from feature stones, hedging stone, garden chippings, rockery stones to screen fills and bulk aggregates. We hold high stocks in a variety of shapes and sizes.
Please click an image to view a large version: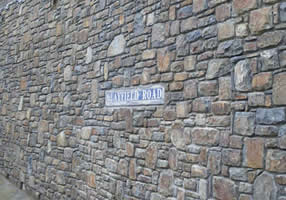 Can't see what you're looking for?
Please also visit Torrington Stone at our sister Quarry - Beam Quarry. Torrington Stone is quarried from the Caboniferous Gritstones (cemented Sandstones) at Beam Quarry, Devon. The stone is hand selected for its shape and rich rustic colouring by a variety of customers. It is available is its natural state for use as a feature, lending its texture, shape and colouring to enhance garden features and decorative stone.